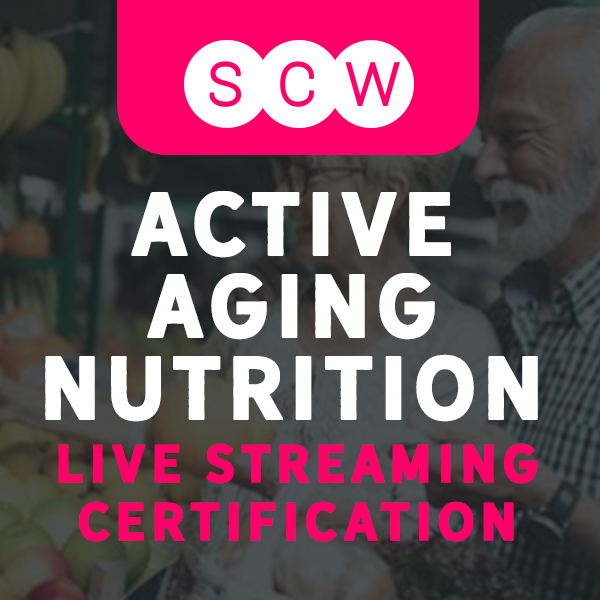 CERTIFICATION: ACTIVE AGING NUTRITION
Join Amber as she shares scientific, research-based, current insights on the distinct nutritional needs of your active-aging classes and over 50 clients. Learn practical tips for preserving and increasing lean body mass, enhancing cognition, losing excess body fat, acquiring essential vitamins and minerals and MORE. Explore nutritional strategies from regions across the globe known for longevity. Make yourself more marketable to this population by sharpening your nutritional knowledge on aging.  Course includes: training manual and testing fee ($59 value). Manuals will be emailed from SCW Fitness Education.
CECS: SCW (4.0), ACE (0.4), ACSM (4.0), AEA (4.0), AFAA (4.0), NASM (0.4).